The Nassau Education Foundation – How it all began
Abby Bean is no stranger when it comes to raising money for education. Bean was involved heavily in the Fernandina Beach, Florida, High School Foundation since her son was in eighth grade. He is now graduated from the University of Florida and employed by Rayonier Advanced Materials, a manufacturer headquartered in Nassau County.
"I traveled to Tallahassee frequently with Aaron (her husband and Florida Senator, Aaron Bean) and kept hearing about other counties having an education foundation," said Bean. "Over time, it became evident to us that there was a need here in Nassau County."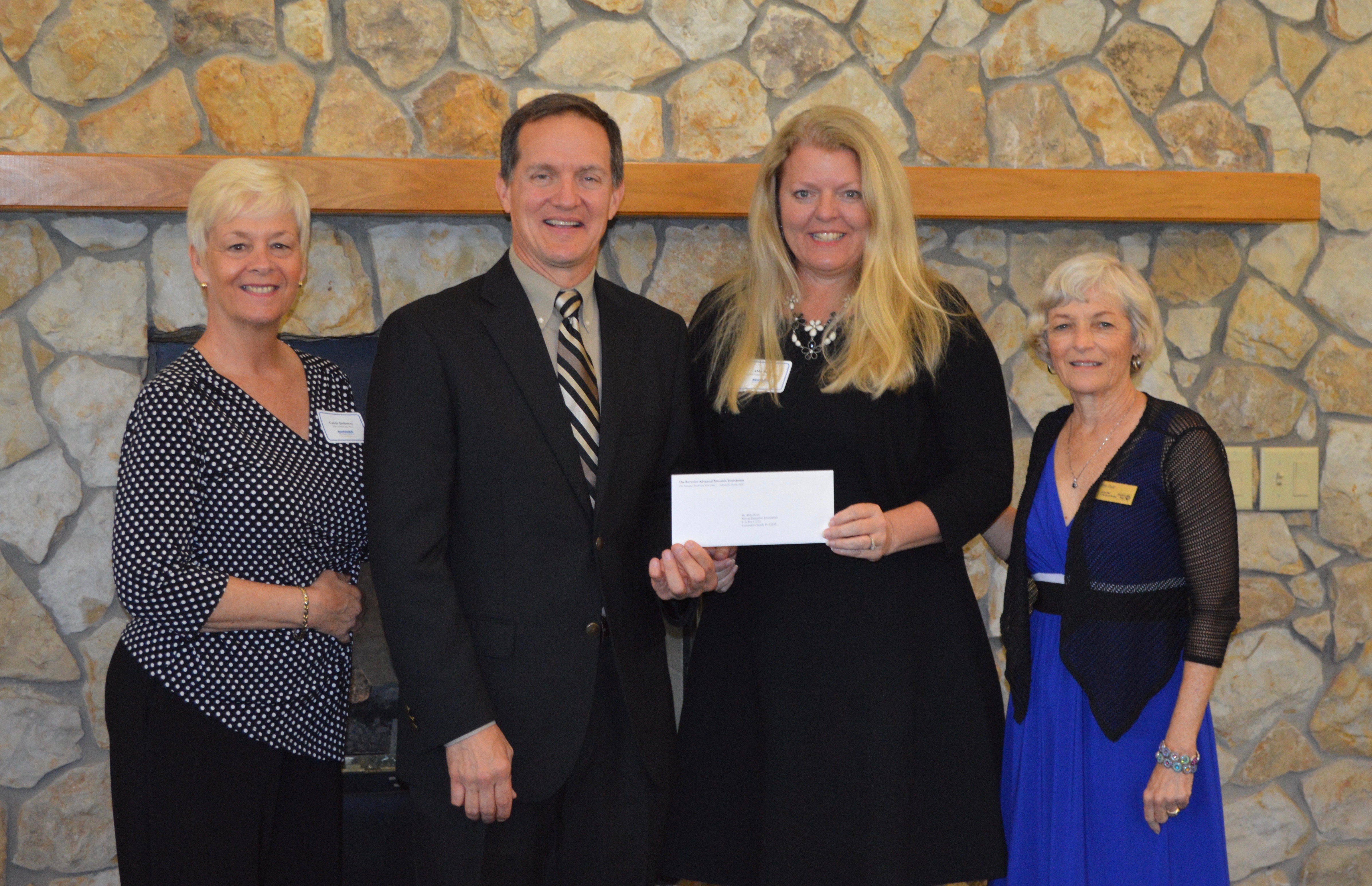 The Beans traveled to South Florida where they were the guests at an education foundation golf tournament. "That event solidified our decision to create the Nassau Education Foundation," explained Bean. The Beans began the process of forming the Foundation in the summer of 2014 and by January of 2015, the Nassau Education Foundation was up and running. The Foundation has a 20-member board, comprised of business, education and community leaders from across the county. "We were not sure how easy it would be to get folks involved with the Foundation because we had no prior track record, but luckily for us, folks saw our vision." added Bean.
According to Bean, the Nassau Education Foundation is somewhat modeled after the Fernandina Beach High School Foundation in how they offer classroom grants.
"When I was involved with the Fernandina Beach High School Foundation, I enjoyed seeing what the teachers did with their grant money. It is gratifying to be able to do the same throughout our entire county," exclaimed Bean. "Our teachers want to do more in the classroom and the funds provided to them from our foundation allow them to be creative. The books and training materials are the meat and potatoes. We want to give them the gravy."
In the first year of the Foundation, funds were provided from elementary through adult education. Brain Pop software was purchased to build upon or introduce knowledge and concepts in all areas, including art, health and STEM activities. Students in the CNA program were recipients of tools used to further their vocational training. An art exchange program with students in a South American village was the focus for art classes in Callahan Middle School. These are just a sampling of the many creative and engaging activities and programs being incorporated into every day curriculum by teachers.
"We need to be responsive to what the teachers want," added Bean. Teachers are able to apply for a grant via the Foundation's website, which utilizes the crowdfunding site, Find It, Fund It, Florida, an extension of the Consortium of Florida Education Foundations. Bean went on to say that the Foundation's goal for the coming year is to exceed last year's fundraising goal. In the long term, she would like to see a supply van which would traverse the county, offering teachers access to needed supplies.
Bean is supported by board members who serve on various committees, including the grant review committee. "As a member of the grant review committee it is an exciting challenge to set the parameters, review almost 100 applications, and agree on the awards that will directly impact students across Nassau County. Through the grant applications, we saw the teachers' commitment and dedication to their students. It was humbling to see the work by these extraordinary teachers," commented Candy Holloway, board member and Nassau County representative to the district board of trustees of Florida State College at Jacksonville. "I am also keyed into the alignment of Nassau County student skills and interests as they prepare for post-secondary education."
Brandy Carvalho, a founding member and current board president is also the development officer for White Oak Conservation, is most proud of going from inception to handing out grants in a matter of 1 year. "I have been involved with a lot of nonprofit organizations, and have never seen this type of success in such a short period of time, which speaks to the need, and the capabilities of our community to stand up and get a job done," she added. "I'd like to see us expand beyond the Teacher of the Year Gala in our community engagement and fundraising efforts, so we can do more to help Nassau County teachers and students."
Laura DiBella, a founding board member and Executive Director of the Nassau County Economic Development Board, sees first-hand the importance the role education plays in recruiting businesses. "My passion and commitment to education and its excellence goes beyond my job title. With workforce fast becoming the number one component when it comes to recruiting industry to the area, it is crucial to have a strong school system that produces tomorrow's skilled workforce and the NEF enhances our position in this arena," said DiBella.
The Nassau Education Foundation acknowledges teachers each year at a fundraising gala.  They modeled their event after a similar one held in St. Johns County. Each year the Teacher of the Year and finalists are acknowledged during the gala. All teachers and school staff that attend are treated to a special evening.  
According to the Florida Department of Education's website, "The Florida Teacher of the Year program recognizes and honors the contributions of outstanding classroom teachers who have demonstrated a superior capacity to inspire a love of learning in students of all backgrounds and abilities." Each of Florida's school districts, four university developmental research schools, the Florida Department of Corrections, Florida School for the Deaf and the Blind, and Florida Virtual School all submit candidates.