Nassau Education Foundation and Community First Cares Foundation Grant
$23,000 to Nassau County Schools for Continuation of BrainPop
(Nassau County, Fla.) – November 5, 2019 – The Community First Cares Foundation and the Nassau Education Foundation, with matching grant funds from the Consortium of Florida Education Foundations (CFEF), have purchased a district-wide license for BrainPop software. The software is available for use in all 16 district schools serving more than 11,000 students. This is the second year of this innovative commitment to Nassau County Schools.
BrainPop is used primarily by elementary and middle school teachers and covers all subject areas. It even includes innovative topics such as engineering and technology. Teachers use it for whole class instruction and small group centers. Students use it individually at school and at home. According to Rebecca Smith, principal of Emma Love Hardee Elementary School, the teachers and students love it. "We use it primarily for science and social studies for whole group lessons. They can also use it in skill centers. This learning tool is especially helpful for low-performing and advanced students so that they can go at their own pace. It is aligned to state and national standards and meets several educational requirements.
"We are pleased to be able to continue this important learning tool for all of Nassau County's public school students," said Roger Rassman, chair of the board at the Community First Cares Foundation. "Partnering with the Nassau Education Foundation gives us a chance to maximize our impact and put together partnerships to fund projects that would not be possible any other way."
Four years ago, teachers at several Nassau County schools requested BrainPop software from the newly formed Nassau Education Foundation. The foundation recognized the need for students to use engaging, entertaining and informative software to both reinforce ideas as well as serve as a learning aid for under-performing students.
A majority of Nassau County teachers who responded to a survey, indicated they were highly satisfied with BrainPop and felt it was very beneficial to their students. "An overwhelming 95% of teachers who responded to our survey felt that BrainPop was a useful supplement to their educational lessons" reported Abby Bean, Executive Director of NEF. "We knew we needed to keep the program going, and were so excited that Community First Cares Foundation saw the value in our partnership to keep it for Nassau County students and teachers." The teachers also indicated the software was used for science, social studies, math, grammar and other subjects – far beyond the foundation's expectations of the original grant award.
Additionally this year BrainPop offers a growing population of ELL (English Language Learner) students additional concepts in their first language. Ms. Smith said the main take away for them is the content is also in Spanish, so their ELL students can get that science content in Spanish. "It has been a true benefit to them." Bobbi Roberts, ESOL coach for Nassau County Schools agrees. "Our ELL teachers are loving the program. I just left Emma Love and the teachers are using BrainPOP and BrainPOP ESL, depending on the level of English proficiency of each student. One of the greatest benefits of this program for our ELLs is whenever they are not quite sure of the concept being taught they are able to toggle back and forth in English and their native language. This program is a great support for our teachers and helps supplement their instruction tremendously.
The Nassau Education Foundation researched the project extensively and created strategies to fund the project for the entire district. The foundation applied for grants and partnerships with the State of Florida School District Education Foundation Matching Grant Program through the Consortium of Florida Education Foundations and received a dollar-for-dollar grant for the software. The Community Cares Foundation met the need for additional funds with its second year BrainPop grant.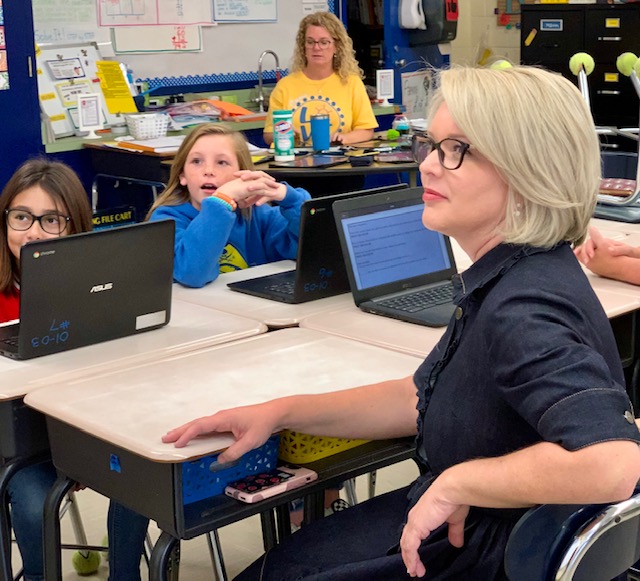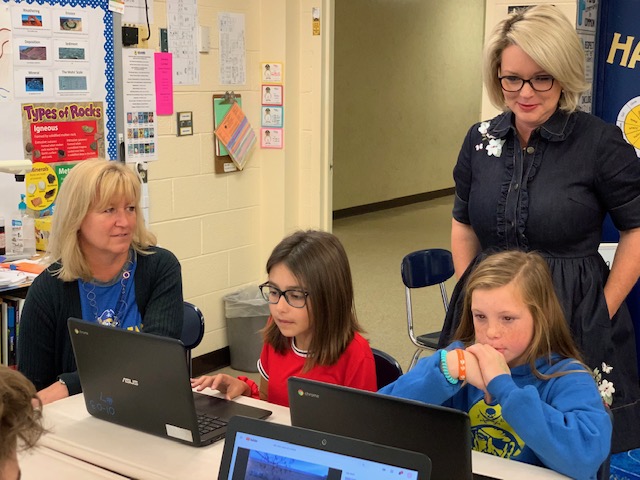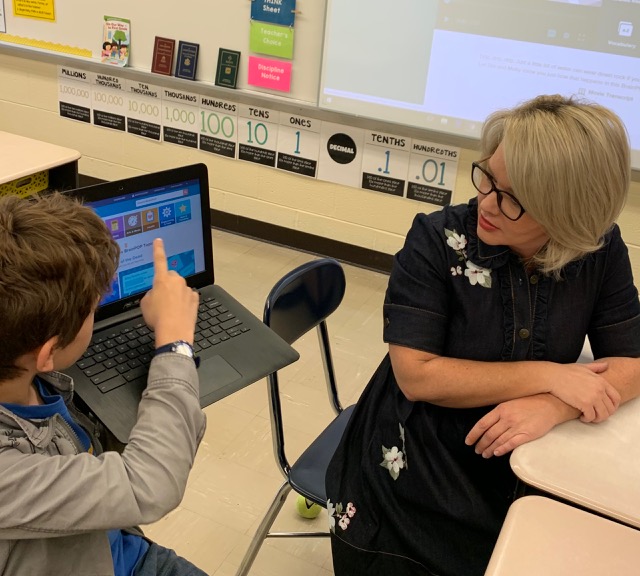 About the Nassau Education Foundation
The Nassau Education Foundation (NEF) is a not-for-profit corporation whose mission is to provide funding opportunities and support initiatives that enhance public education, recognize teachers and inspire students to excel. Working in conjunction with the Nassau County School District and directed by a voluntary Board comprised of business, education and community leaders, our vision is to see the community united to maximize the support for public education by providing funding that gives all students the advanced skills and knowledge needed to compete in the 21st-century economy. In five years, the Nassau Education Foundation has donated over $500,000.00 to Nassau County Schools, its teachers and students. For more information, visit www.NassauEducationFoundation.org or call 904-753-0299.
About Community First Cares Foundation
The Community First Cares Foundation, founded by Community First Credit Union, is a non-profit community foundation that grants funds to improve the quality of life in North Florida. The foundation supports activities to improve financial literacy, enhance the quality of our educational system, upgrade the health and welfare of our community and help underserved citizens. The Community First Cares Foundation makes contributions to nonprofit organizations that serve the communities on the First Coast. For more information, visit
www.CommunityFirstCares.org or call 904-371-8090.
About Community First Credit Union of Florida
Community First Credit Union of Florida is a state-chartered credit union based in Jacksonville serving anyone who lives or works on the First Coast. Community First is one of the largest credit unions in the state, serving more than 140,000 members and with assets of $1.8 billion. Community First has 19 locations and 300 employees. A not-for-profit, Community First is a full-service financial institution offering banking, loans, mortgages and investments for consumers and businesses throughout the First Coast. For more information, visit
www.communityfirstfl.org.
About the Consortium of Florida Education Foundations (CFEF)
The CFEF is the membership organization for Florida's school district-wide local education foundations. Established in 1987, the CFEF maximizes the individual and collective strength of Florida local education foundations to support local partners and schools in achieving student success. The CFEF now has 65 member foundations with 1,100 business and community leaders serving as volunteer board members. Collectively, they raise $64 million annually to support students, teachers and schools through a variety of programs. The CFEF has facilitated more than $52 million to local education foundations since 2002 through various private- and public-sector partnerships, including the State of Florida School District Education Foundation Matching Grant Program. To learn more about the CFEF and the statewide impact of the program, visit www.educationfoundationsfl.org.